Analyzing Sanitization Activity
The System Activity page enables monitoring and analyzing of sanitization activity and provides a summary view of threats that were found in files that passed through the system.
A file is blocked or allowed according to the policy. A threat is detected regardless of the policy, whether the file was blocked or not.
There can be more than one recent activity message for a single file if it contains more than one threat. For example, the file can be both fake and contain a suspicious macro.
From the navigation pane on the left, click System Activity.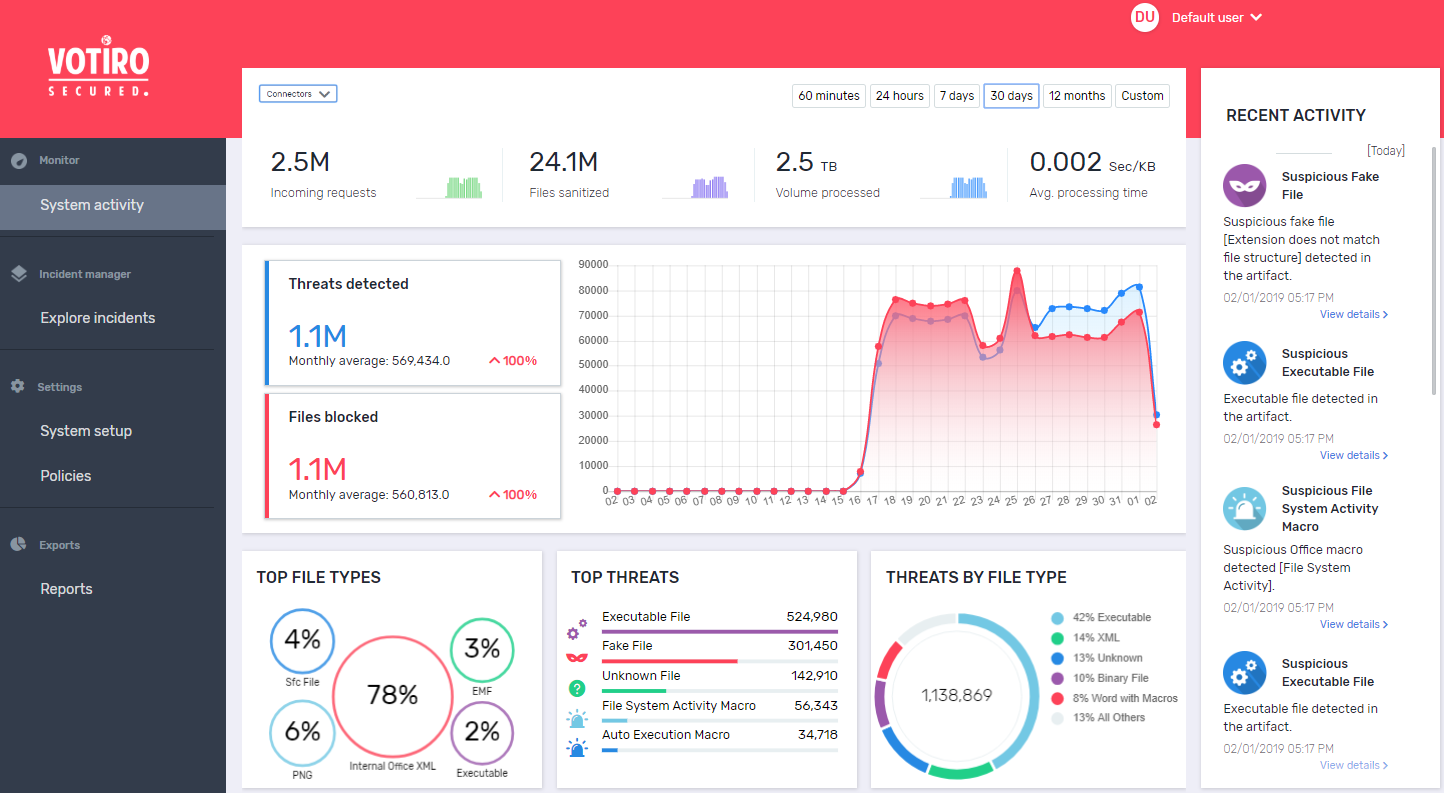 | | | |
| --- | --- | --- |
| | n | Central pane: Displays statistics about the files that have gone through the system. |
| | | |
| --- | --- | --- |
| | n | Right pane: (Recent Activity) Displays a summary of the last ten files that were blocked. |
Filtering Lists of Files in Storage