Viewing Top File Types
The Management Dashboard provides a graphic representation of the top five file types that have been sanitized during the selected period. The representation is according to percentages.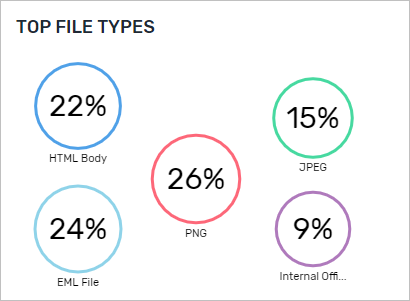 Click an area to display the related list of files in the Explore Incidents page.
For more information on exploring incidents, see Exploring Incidents.