Endpoint Settings Tab
If you installed the Disarmer for Removable Devices app, use the Endpoint Settings tab to configure communication with the Disarmer server and select the sanitization policy to use.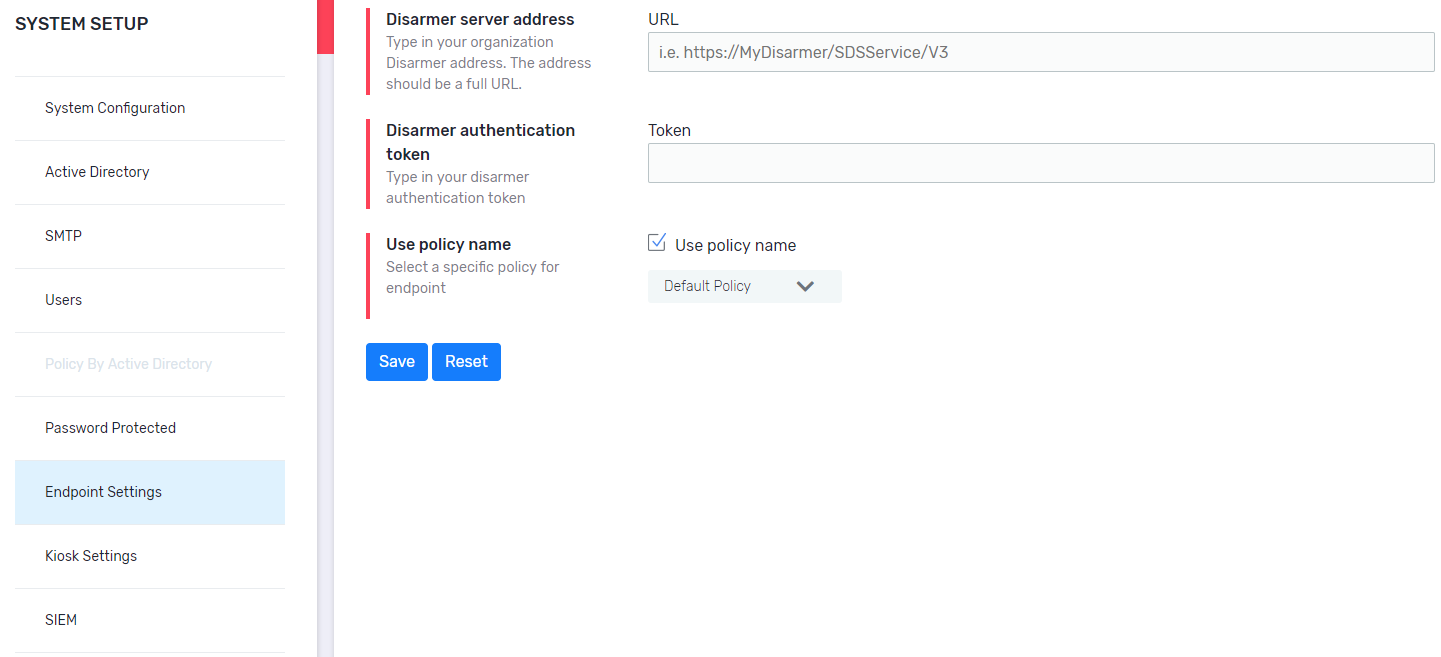 The Endpoint Settings tab contains the following fields:
Field

Description

Disarmer server address

Specifies the address of the Disarmer server to use. The address must be in the format:

https://MyDisarmer/SDSService/V3

Note 

The Disarmer server address must be complete for the Test File feature to work.

Disarmer authentication token

If Disarmer is using HTTPS communication, specify a value for the Disarmer authentication token, otherwise leave blank.

Use policy name

To use a set policy, check the Use policy name checkbox, then select a policy from the list.

If Use policy name in unchecked, a policy by active directory is used.