We're really excited about having you onboard the Votiro trial environment! Just follow these simple steps and you'll be sanitizing all your content in no time!
1. Register for a trial tenant at votiro.com
2. You'll receive an email from trial@votiro.com (see screenshot below):
3. Go to the trial server URL (for example https://prod.us.paralus.votiro.com) and log in with your TEMPORARY password per the email. This takes a few steps:
Log in with just your EMAIL at the login screen on the right under "Cloud Login"



At the next screen, log in with your username Admin and temp password from the email you received from trial@votiro.com

4. After successfully entering your username and temporary password, you'll be prompted to enter a new, permanent password in a new login box. Enter it carefully (you'll be asked to confirm), as well as given name & family name in the form fields and save your new password to your password manager of choice, or however you save passwords.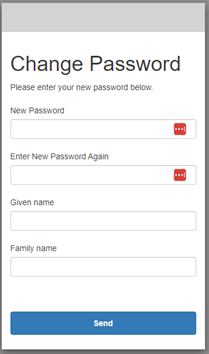 5. Afterward, log in to the Votiro Cloud Trial Tenant with your same email address, but now with your username and new password.
If there are any issues, please get in touch with your local SE at SE@votiro.com thanks!